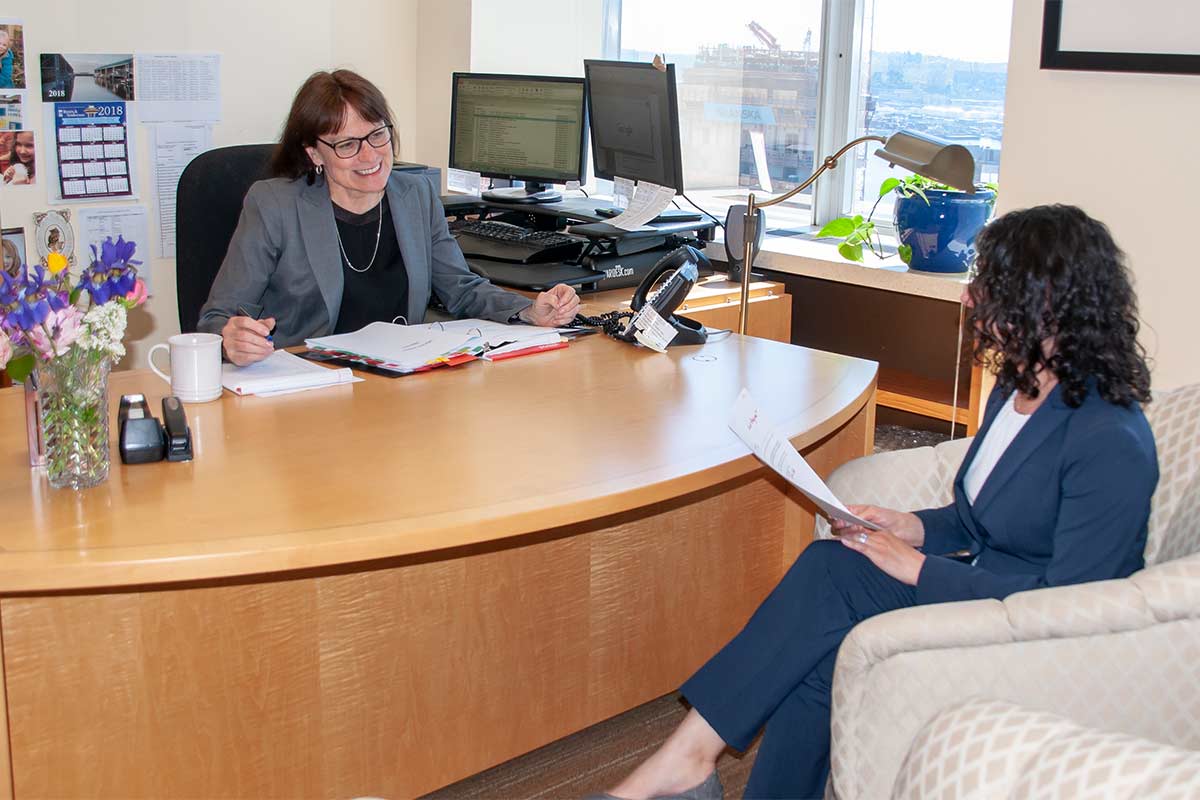 We work closely with our clients to meet their needs and solve their problems in an effective and efficient manner.  We know how to critically analyze issues, conserve resources, and present solutions in a professional and respectful way.  Teamwork is key.  Our reputation in the legal community and with our clients supports the validity of our approach.
Soha & Lang, PS is a Pacific Northwest law firm serving our clients for over 20 years. We provide advice, litigate cases, and obtain successful resolutions of complex claims including insurance coverage, bad faith defense, product liability, asbestos litigation , personal injury, the environment, schools, commercial disputes, and others. We respect each other, the law, and our clients.
Our attorneys come from a broad range of experiences and backgrounds, and are admitted to practice in state and federal courts of Washington, Oregon, and Idaho. Some of our attorneys also are licensed to practice in courts of Alaska, Arizona, California, Colorado, New York, and Pennsylvania.